The 85% towing rule has been designed by experts to help make towing safer for those people not used to towing a caravan or trailer. The rule states that the fully laden weight of the caravan or trailer should be not more than 85% of the kerb weight of the tow car. This is what experts state is the 85% rule.

The calculation for this is: Kerb Weight Of Car X 0.85 = Towing Weight Limit
Is the 85% towing ratio law?
Despite what some people say, it's important to know that the 85% rule is not law or a legal obligation and never has been. It is only a guide or recommendation and that it is not legally enforceable in the UK. Its a rule of thumb as starting point for those new to towing, its never been written into the law.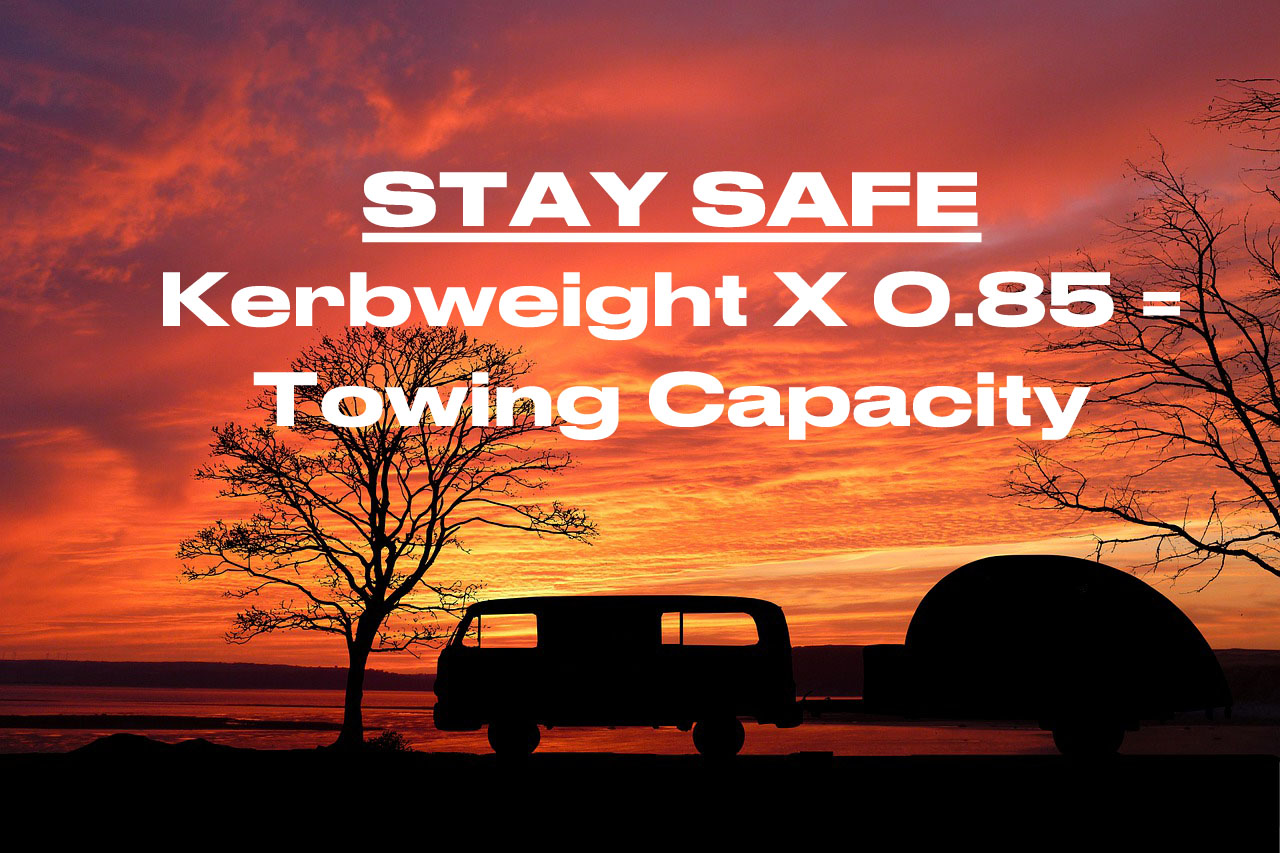 Will the 85% towing rule keep me safe?
The rule has been designed by experts to help minimise the risk when towing. Because the towing vehicle is heavier than the load being pulled it should be able to remain in control. However, it is not a guarentee and if you have bad driving techniques or drive too fast, brake too late, corner too fast etc it is very easy to have an accident at any weight ratio.
Where did the 85% towing rule come from?
The original source of the rule is not really know. Many believe that the "85% rule" was first given as some advice many years ago to people learning to tow by the Caravan Club (now the Caravan and Motorhome Club). Since then it has become more widely menitioned and often talked about as if it was the law. In reality there are actually no real facts behind it or evidence to support it. Its actually just a combination of conjecture, theories and anecdotal evidence.

The National Caravan Council produce in conjunction with the The Caravan Club and The Camping and Caravanning Club, a Caravan Towing Guide every year. This guide provides caravan owners with tip and guideance on all aspects of towing and caravanning. One of the elements is covers is the weight ratio of car to caravan. The Caravan Towing Guide states that: "For a novice caravanner, ideally, this ratio should not exceed 85%. For an experienced caravanner the maximum recommended ratio is 100%, provided the figure is permissible in respect of the tow car's published capability."
Search Most Popular Tow Cars