Do you want to pull a heavy trailer with your car? This could be a horse trailer, a boat trailer or a large caravan. SUVs are all the rage, especially as towing vehicles because they are real all-rounders. We have 14 models that had to prove themselves to be some of the best cars for towing a caravan or trailer.

Looking purely at the towing capacity of the car will show you which cars are the heaviest with the biggest engines. But we shouldnt just pick the cars with the highest trailer load. After all, not everyone can or wants to afford a huge 4x4 SUV with a monster V8 engine. We've got a few options to suit every budget.
Volkswagen Touareg: 3,500kg
At a recent driving event for the current Touareg, VW kept saying: "The Touareg is made to pull heavy trailers." And indeed, all engines are allowed to hook 3.5 tons (braked trailer, on a 12 percent gradient).
Jeep Grand Cherokee: Up to 3,500kg
The Jeep Grand Cherokee is also a good workhorse. However, not the Trackhawk, which car fans might think of first, which only pulls a maximum of three tons. Not even the V8 models, but the 3.0-liter V6 with the Limited, Overland or S equipment. They pull just as much as the Touareg: 3.5 tons.
Audi Q7: Up to 3,500kg
Large SUVs pull well: This motto also applies to the Audi Q7. It doesn't matter which engine you choose, the main thing is that it is a seven-seater. These variants are allowed to pull trailers weighing 3.5 tons.
Mercedes GLC: Up to 2,500kg
You now know how things are going: of course, the Mercedes GLS is the best Mercedes SUV when it comes to very heavy trailers, it is simply the thickest thing with a star. Technically it is related to the C-Class, but from the rear it looks more like an SUV and is the successor to the GLK. It is allowed to tow 3.5 tons. But the GLS costs over 85,000 euros. Couldn't it be a size smaller, a little cheaper? Clear. The GLE still manages 2.7 tons. And the diesel versions of the GLC still pull trailers weighing 5 tons.
Mitsubishi L200: Up to 3,100kg
And pick-ups? They also deliver in terms of trailer load. The Mitsubishi L200 is one of the most popular models with an open cargo area. The Club Cab can pull three tons, the double cab even 3.1 tons.
SsangYong Rexton: Up to 3,000kg
Another cheap home, but one that can really pull a lot: The SsangYong Rexton manages three tons in the most powerful version. That would be the version with all-wheel drive and automatic. When it comes to the engine, you have no choice with the Rexton, there is only a 181 hp diesel.
Skoda Kodiaq: Up to 2,300kg
And a large SUV from Skoda? That should make a good towing vehicle at an acceptable price, right? Let's take a look at the Kodiaq. The most powerful variant actually tows a lot: the Kodiaq 2.0 TDI 4x4 DSG with 190 hp can pull 2.5 tons on the hook.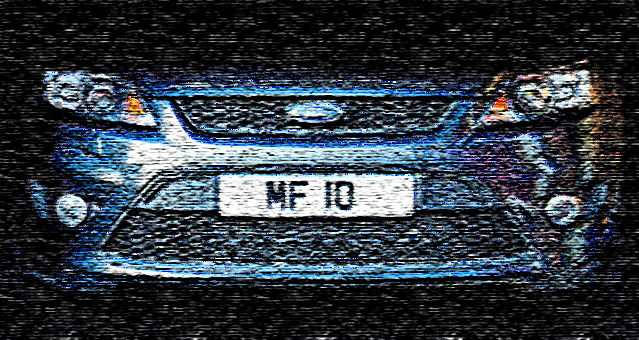 Ford Kuga: Up to 2,100kg
The new Ford Kuga can pull up to 2.1 tons. This value applies to the 2.0 Ecoblue with 190 hp diesel. The second best choice for trailer owners is the 2.0 liter diesel in the 150 hp version with mild hybrid system - this variant pulls 1.9 tonnes.
VW Tiguan: Up to 2,500kg
If the new Kuga is included in this overview, the segment bestseller VW Tiguan should not be missing. Especially since it can pull a few hundred pounds more: 2.5 tons are in it. The VW Tiguan (2.0 TSI 4motion) also won the "Best Cars" readers' choice of auto motor und sport in the SUV category. This value applies to petrol engines from 190 hp and diesel engines from 150 hp. Since VW specifies a weight range for each engine, the maximum trailer load obviously depends on the equipment. For example, the Volkswagen can pull the 1,900 kilo Hobby Prestige 660 WFC tandem axle, the 2,000 kilo Dethleffs Camper 650 FMK or the equally heavy Fendt Opal 650 SFD and move them to the desired location with the "Trailer Assist" system.
Subaru Forester: Up to 1,870kg
We shimmy down in terms of price: A Forester, of which Subaru says it would be "our best SUV", is allowed to pull 1,870 kilos. And prices for the 150-horsepower SUV with all-wheel drive and gasoline engine are a lot lower than some of the competition.
Ford Galaxy: Up to 2,000kg
What about big vans? A Ford Galaxy should also be able to pull a heavy trailer, right? Right. Up to two tons are in there. So much can pull the two-liter diesel versions with automatic transmission.
BMW 5 Series: Up to 2,000kg
An upper middle class station wagon can also be used for trailer operation. Let's take the BMW 5 Series Touring as an example: As a 520d with 190 hp diesel, the car can pull two tons. The catch is the price.
Renault Mégane Grandtour: Up to 1,700kg
For a compact model, the Renault Mégane Grandtour also has an impressive towing capacity: 1.7 tons can be towed regardless of the engine. With the normal five-door it is at least 1,650 kilos. These values ​​apply to the current pre-facelift model.
Dacia Duster: Up to 1,500kg
What about big vans? A Ford Galaxy should also be able to pull a heavy trailer, right? Right. Up to two tons are in there. So much can pull the two-liter diesel versions with automatic transmission.
SUVs are actually great as towing vehicles. With trailer ESP and other assistance systems, they are particularly safe companions. Above all, the VW Tiguan with the Trailer Assist and the Mercedes GLC with its trailer load of 2,500 kilos are real top towing vehicles.
Find Car To Tow Caravan or Trailer